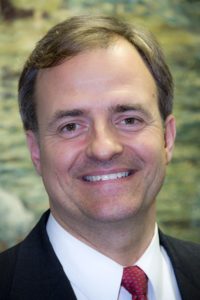 My passion is helping entrepreneurs.
I've been a business owner and entrepreneur myself since right out of school. We built our family construction business into a very successful business before selling it. I then started other businesses - some of which were successful, and some not so successful.
As any seasoned entrepreneur knows, you learn a lot more about business from the train wrecks than you do the successes.
The times I always enjoyed most were when I was participating in peer-group meetings with other owners, talking about and helping each other with our businesses.
After meeting with many coaches trying to figure out a way to further help my clients, I realized I had the ability to help entrepreneurs get what they want out of their businesses. That's why I'm excited to help you take your business to the next level with coaching and implementing the lessons I've learned from years of experience and participation in multiple business betterment programs. 
---
Rob received his Bachelor of Science in Real Estate from the University of Alabama and his Masters In Business Administration from the University of Mississippi.  He resides in Memphis, TN, with his wife Caroline and their two daughters.  Rob enjoys spending time with his family, traveling, flying, biking, swimming, and running.
I want to get to know you and your business!
Sign up for a free consultation to find out how coaching can help you.