Select your biggest need to get started.
WHY WORK WITH A PROFIT STRATEGIST?
DISCOVERY.
Get clear on where you're going and how you'll get there.
EMPOWERMENT.
Unlock the tools you need to get to where you want to be.
IMPLEMENTATION.
Instill discipline and accountability throughout your organization.
Instead of letting problems and frustrations run you and your business, fix them today.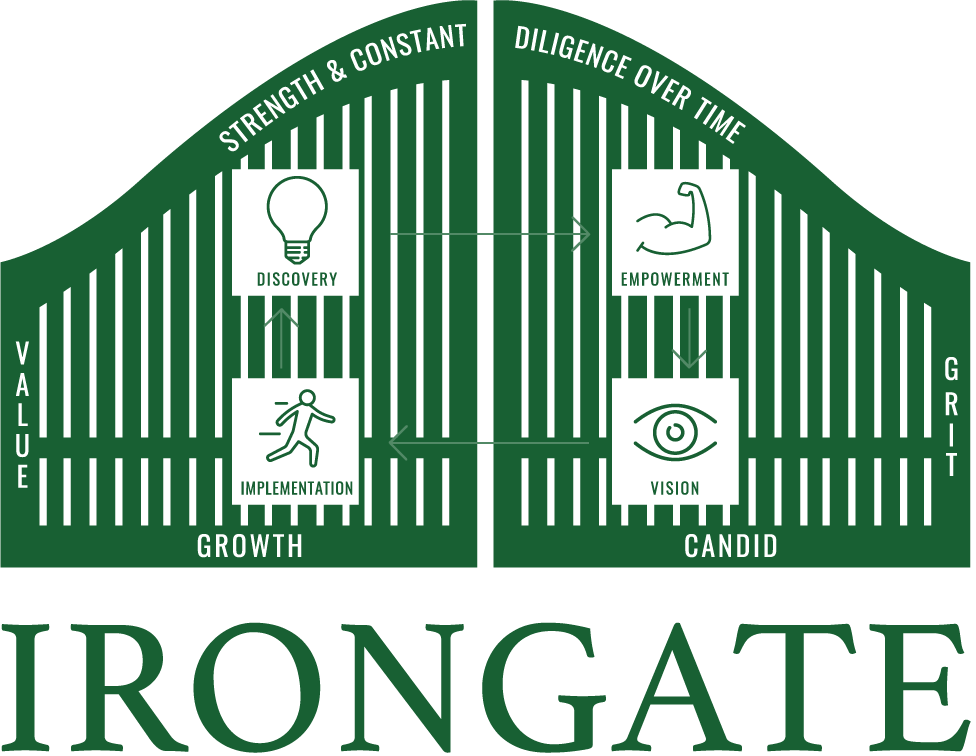 The IronGate Process
Identify your needs and explore solutions and scenarios that may help you reach your financial goals and aspirations.
I'm Rob Williams, and I'm a profit strategist. 
My passion is helping entrepreneurs. I've been a business owner and entrepreneur myself since right out of school, and now I'm excited to work with other entrepreneurs to help them align and grow their business.
As a Mastery Certified Profit First Professional, I utilize the Profit First method of cash management. My team is trained and certified by the Profit First Professionals organization to guide business owners and entrepreneurs in maximizing their profits.