WHAT DOES YOUR BUSINESS
NEED NOW?
NO MORE SURPRISE BILLS - LET'S FIX YOUR CASH FLOW.
OPERATE FROM YOUR SWEET SPOT FOR MAXIMUM GROWTH
WHY WORK WITH A PROFIT STRATEGIST?
I've been where you are. After experiencing four economic cycles and many of the most common cash flow issues faced by contractors, I've found what truly works.
I specifically work with contractors to improve their cash flow and profitability, with a 40 year background of owning and scaling construction businesses.
Working with IronGate means access to simple systems prove to work by over 600,000 businesses: Pumpkin Plan, Profit First, and Fix This Next.
Instead of letting problems and frustrations run you and your business, fix them today.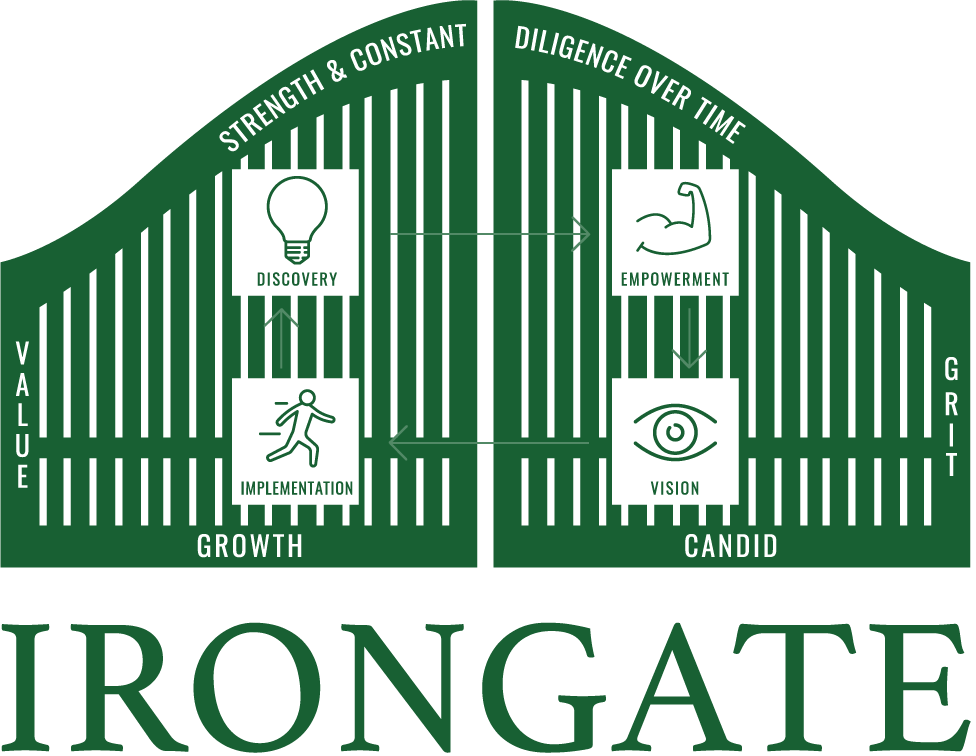 The IronGate Process
Identify your needs and explore solutions and scenarios that may help you reach your financial goals and aspirations.
I'm Rob Williams, and I'm a profit strategist. 
My passion is helping entrepreneurs. I've been a business owner and entrepreneur myself since right out of school, and now I'm excited to work with other entrepreneurs to help them align and grow their business.
As a Mastery Certified Profit First Professional, I utilize the Profit First method of cash management. My team is trained and certified by the Profit First Professionals organization to guide business owners and entrepreneurs in maximizing their profits.